At the February 2019 Knights of the Round Engine Table in Scottsdale, the honoree was General Jimmy Doolittle.
Fittingly, the late Paul Allen's marine archeology team located the wreck of the World War II aircraft carrier USS Hornet (CV-8) in the South Pacific last week. This article from Navy Times has some chillingly beautiful photos, including this pristine-appearing International Harvester aircraft tug (adapted tractor) still chained to the deck.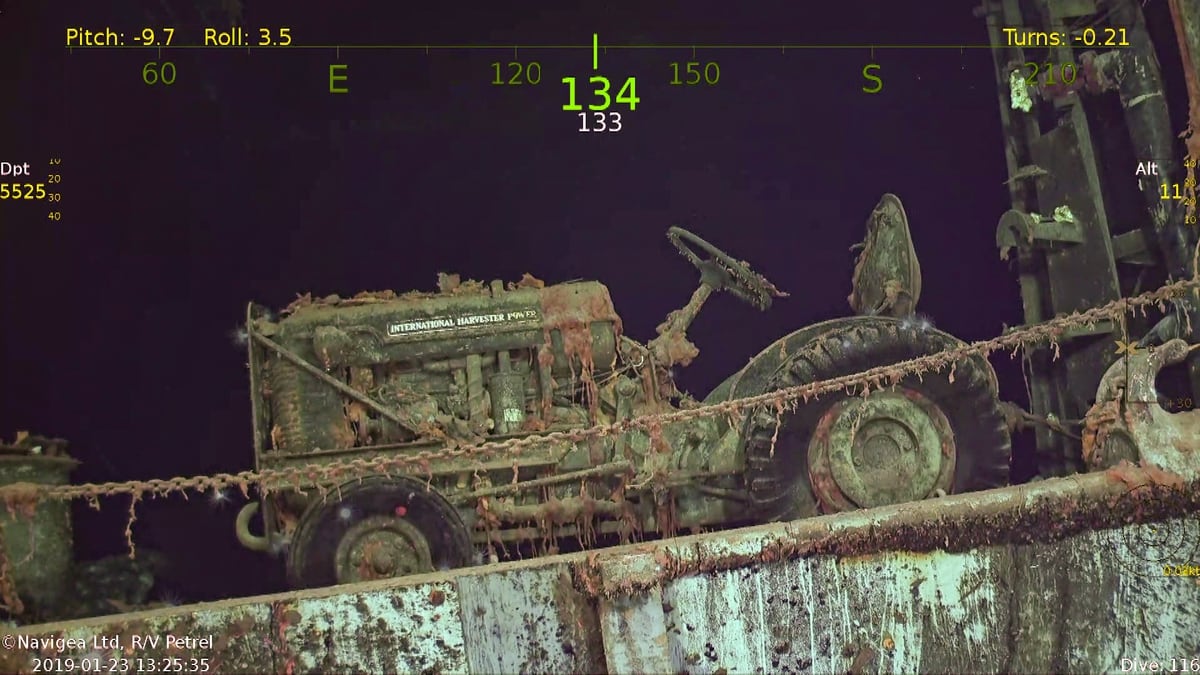 https://www.navytimes.com/news/your-navy/2019/02/12/sunken-aircraft-carrier-hornet-best-known-for-doolittle-raid-located-miles-below-the-waves/
It is amazing to me that Hornet was commissioned in October of 1941, did the first test launches of the B-25 in February of '42, launched the Doolittle's Raiders on their mission to Tokyo in April of '42, participated in the Battle of Midway, battles around Guadalcanal and the Solomon Islands, and was sunk in the Battle of Santa Cruz in October of 42.
She was in-service for only one year and six days. But what a year.