Wow, so a city can bid for a major event like the Super Bowl, and then ask every other citizen in the state to bail them out because they are going to lose money sponsoring the event?
Is it any wonder that the tide is turning against taxpayer-funded "professional" sports which enjoy non-profit tax status?
Former CPA Mayor Jim Lane and the Scottsdale City Council approved a $3 million budget deficit this year, and also approved a $600,000 subsidy to the Super Bowl host committee to 'encourage game attendees to rent rooms in Scottsdale.'
Glendale, Super Bowl group ask for funds
Both seek state's help with event expenses
By Caitlin McGlade, The Republic | azcentral.com
Taxpayers statewide may be asked to help pay for the 2015 Super Bowl at University of Phoenix Stadium in Glendale.
Sports executives and city leaders are lobbying for state assistance to help cover expenses associated with hosting certain major events, whether a Super Bowl or national political conventions.
So far, Glendale and the Arizona Super Bowl Host Committee are working separately, which means state lawmakers can expect at least two proposals.
Each group has its own story to tell, Glendale lobbyist Brent Stoddard said.
Stoddard called them complementary efforts, but he said Glendale leaders have a sense of urgency as Super Bowl XLIX is just one year out.
State Rep. David Gowan, the majority leader in the House of Representatives, submitted the Glendale bill on Thursday, Stoddard said.
The bill seeks state reimbursement for public-safety costs cities incur when hosting big events.
The Arizona Sports and Tourism Authority, working with the host committee and a handful of business organizations, expects to seek broader financial support for hosting responsibilities that accompany major events, including public safety.
If both measures move forward, they likely would merge during the budget-making process.
Both groups say a mechanism for state funding is needed to sustain the ability to host big events that bring visitor spending.
During the 2008 Super Bowl, visitors spent $213 million on new direct taxable purchases, or purchases beyond what is typical, according to a Glendale-commissioned study by Elliott D. Pollack & Co.
"This is a statewide event. This is not a Glendale event. The state reaps the benefits far more than Glendale does," Glendale Vice Mayor Yvonne Knaack said.
Glendale, with few hotels around the newly opened stadium, actually lost $2 million during the 2008 game, according to the Pollack study.
The city spent $2.2 million on public safety then, and it expects to spend about $2 million for next year's game.
City leaders acknowledge asking for new money from the state is a tough sell.
Glendale Mayor Jerry Weiers said his biggest concern is that the state will be overrun with financial requests as the state budget improves.
"If we don't get something like this, we're going to be forced in the future not to host major events because we simply can't afford it," he said.
Weiers, a former state lawmaker, actually voted against Glendale's request for public-safety financial assistance in 2007.
Weiers said he couldn't remember why he voted against the proposal, but as mayor of the financially beleaguered Glendale, he knows the money is needed.
The 2007 measure passed in the House but failed by two votes in the Senate.
Stoddard said the latest request is narrower, provides state oversight and the city can make a better case with data from the 2008 game.
The bill seeks state reimbursement up to $4 million for public-safety costs incurred by a city hosting an event, using tax collections that are attributable to the event. The bill stipulates that to qualify for the funding, the event must be awarded through a competitive bid, attract at least 14,000 attendees and be broadcast live on television, Stoddard said.
Senate Minority Whip Steve Gallardo, D-Phoenix, said he would favor legislation that supports major events such as the Super Bowl because of the statewide impact — and he would go even further to support event promotion.
"We have some great entertainment events that get national attention that drives people from across the country to Arizona," he said. "I think we need to do what we can to help offset some of the cost."
That broad support is closer to what the host committee and the sports authority expect to pursue.
Glendale's proposal doesn't go far enough, said David Rousseau, president of Salt River Project and chairman of the host committee.
The host committee and Glendale leaders, who have struggled with conflicts over parking and hotels in recent months, say the separate proposals are not a sign of that rift.
However, Rousseau said the city "knew going into it when they created their stadium district" that public-safety costs would mount.
Still, Rousseau and Glendale leaders said there is room for both sides to support each other's legislative efforts.
Jaime Molera, a consultant with the sports authority, said their proposal would ask for state funding to help offset the cost of hosting major events that bring revenue to the state. Expenses such as venue and game operations, hospitality, fan experiences, media and public relations, transportation and public safety would be covered by a proposed fund, he said.
Rousseau said public funding to committees hosting major events stokes the tourism industry. Other states have such mechanisms, which offer an advantage with more predictable financial backing that helps in the bid process.
A Texas law allows state sales-tax revenue to offset the costs of hosting major sporting events.
The law allows incremental revenue, money generated above annual sales-tax estimates, to be placed in a trust fund managed by the state. The money is then distributed to local host committees for expenses such as staging events, volunteers and transportation.
In Arizona, the host committee currently relies largely on the private sector to raise funds, which Rousseau expects to be about $30 million for the 2015 game.
"It's a heavy task to continue to circle right back for the next event to that same business community," he said.
Reach the reporter at cmcglade@arizonarepublic.com or 602-444-6914.
''This is a statewide event. This is not a Glendale event. The state reaps the benefits far more than Glendale does."
YVONNE KNAACK, Glendale vice mayor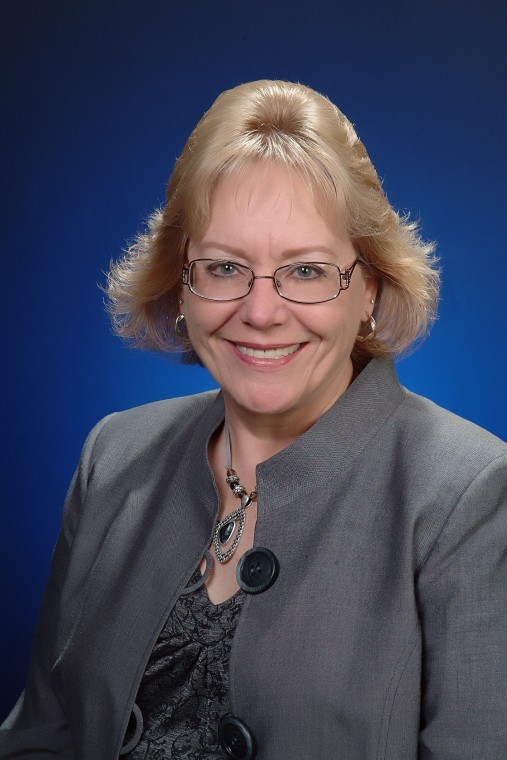 Which begs the question, "Why did Glendale bid on it in the first place?"