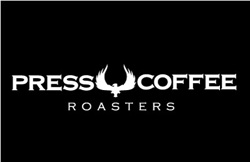 I told you last week about TK's Urban Tavern at Scottsdale Quarter. This morning I arrived in the Airpark a little early for a meeting at the Corner Deli with my favorite Airpark real estate agent, Laureen Leston, I decided to wander around the Quarter to kill some time. After doing so, I have to admit that I am a little embarrassed I didn't keep track of what this place is doing.
On one hand, I have an excuse because I live pretty far away in Downtown Scottsdale ("Old Town Scottsdale," as I tell out-of-town clients so they won't think I live an extravagant lifestyle by overcharging them).
On the other hand I do a lot of work (unpaid volunteer work) in the Airpark by virtue of serving on the city's Airport Advisory Commission, so I don't have much of an excuse at all. I have had a few AAC-related lunches at Brio. My only other awareness of the Quarter was a general disdain for the displacement of the signature "One With The Eagle" sculpture from it's position of prominence at the turn-in to the airport off ; the chunky appearance of the Quarter buildings from Scottsdale Road; and the presence Of the Apple Store. I was also vaguely aware of economic woes like the closing of Oakville Grocery, and the pullout of development partners.
But how wrong I was…there's a lot going on in the Quarter! As mentioned in my post about TK's, the Quarter is much friendlier and easier than Kierland from a parking perspective, plus your tax dollars go to Scottsdale instead of those tactically annexing bureaucrats in Phoenix who stole the west side of Scottsdale Road many years ago.
There are a number of high-end shops in the Quarter that rival Fashion Square downtown. There are also a number of eateries like TK's that I will have to try whenever I get up that way around mealtime. However, the discovery of the day was Press Coffee Roasters.
I was wandering past a couple of guys I'd seen heading the other direction a few minutes earlier…only this time they were caressing coffee cups. I was out of beans this morning so had to scrounge…but only turned up an old packet of Starbucks "Via" micro-ground instant blah blah. Maybe it's good if it is fresh, but this one was a little past the expiration date. I mixed it and drank it anyway, but it just wasn't the same as a fresh espresso from the DeLonghi super automatic…
I am pretty sure that in spite of good bagels and sandwiches the Corner Deli doesn't have an espresso machine. So when I saw these guys sipping and sauntering I tried to be as nonchalant as possible when I asked, "Where'd you get the coffee?" I'm sure I must have looked a little addled, but they were kind enough to tell me, "Right around the corner." Maybe they just wanted to get rid of me.
Finally, you can get non-chain espresso on the east side of Scottsdale Road! Press Coffee Roasters is a small, neat cafe with enthusiastic management and staff. I took my espresso to-go and sat out in the very comfortable courtyard area on the other side of the building to enjoy the first cool, cloudy morning we've had in a while. However the tables in Press would have been a good place to hang out if it had been a little warmer or I needed WiFi or something.
I'll post more about the Quarter as I get to know it better and as they continue to open shops. Meanwhile, check it out for yourself…And have an espresso from Press. Tell them I sent you!